"What If the World Turned Around"
Words & Music by Anatole Kononewsky, 1989
I wrote the song, "What if the World Turned Around", especially for the launch of the documentary, "What If... A New Global Option". The song was recorded and produced in 1989 at a back-yard studio in Bondi Junction, Sydney, Australia with a close friend and great singer/ musician, Kevin Bennett. A very basic home music video was produced using the footage from the documentary. The song is based around its chorus, "What if the world turned around and said, isn't it enough?" An extremely important question for our future of this planet and our children.
It is view of an essential unity between all of life on our planet. When we begin to see ourselves connected to everyone and everything, we see that anything we do to others and the planet, we do to ourselves. The question that arises from this point of view, especially with respect to the effects of climate change and environmental pollution, is:
When does it become economically viable for our children's future to stop destroying our planet?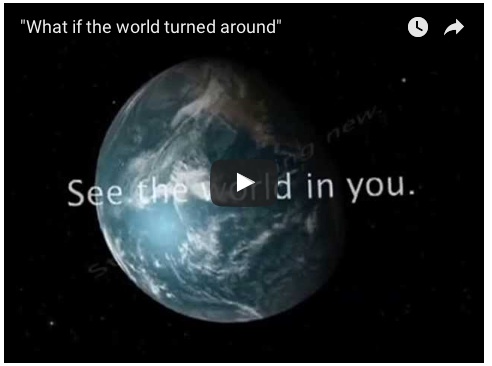 © 1989 Anatole Petrovich Kononewsky